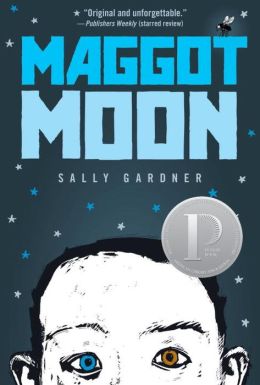 This summer I've read two books about totalitarian regimes: Sekret by Lindsey Smith and Maggot Moon by Sally Gardner. Although not pure historical fiction, Sekret is set in Soviet Russia during the moon race; its deviation from the historical record comes from the story's focus on a fictional group of psychic children that the KGB uses in espionage activities against the Americans. Maggot Moon also focuses on the race to the moon, although it's setting is more vague; while the book clearly evokes the USSR, we know-nothing explicit about the setting except that the characters live in "the Motherland."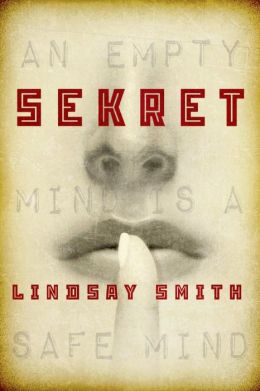 The two protagonists, Standish Treadwell (Maggot Moon) and Yulia Andreevna Chernina (Sekret), are drawn in stark contrasts: Yulia has a powerful psychic mind and Standish can't even read and write. But both face the deadly trials of living in a totalitarian society with impressive courage, and the descriptions of the oppressive society in which they live and its puppet masters in both books is frighteningly compelling. I found booth book to be page-turners and highly recommend them. While Maggot Moon might seem to be for middle readers (its shorter and its protagonist is younger), its darker content is more suited for older readers; once you've read the ending (which I found more satisfying than that of Sekret), you'll see what I mean.
One of the striking differences in these two books is the style of writing that each author has adopted. Gardner has a character who is branded as stupid and unteachable by the educational system, and her first-person narration would seem to reflect that fact. She makes use of shorter sentences and clipped descriptions, although she leverages these techniques skillfully to pack her writing with a powerful emotional punch. Here's an excerpt from the opening pages:
Miss Connolly, our old teacher, always said start your story at the beginning. Make it a clean window for us to see through. Though I don't really think that's what she meant. No one, not even Miss Connolly, dares write about what we see through that smeared glass. Best not to look out. If you have to, then best to keep quiet. I would never be so daft as to write this down, not on paper.

Even if I could, I couldn't.

You see, I can't spell my own name.
Gardner's writing oozes with the fear and paranoia that Standish and his grandfather live with constantly. Standish may "speak" in simpler sentences and fragments of thoughts, but the trip through his mind and his world is an amazing one, right up to the startling ending. (Seriously, you have to read this book!)
In Smith's narrator, Yulia, we have a more eloquent and older young storyteller, and Smith's writing reflects that. Here's an excerpt from an early chapter, just after Yulia has used her psychic power to uncover a neighbor who has informed on her family:
Our building hangs over me as I rush up the too-long walk. It's made of giant concrete slabs cantilevered into place as if by magic–a Stonehenge for the people, the worker, the State. When Khruschev first built them, the workers were thrilled to leave the old roach-rotted, subdivided mansions that house three families to a room. But to me, the building is our prison–I only leave it for the market or for a great without four other bodies pressed against me. The rest of the time, my caged-animal stare could peel the lead paint from the walls. That girl dared to ask me what I am? I am the weed growing through the sidewalk's cracks, resilient, but knowing I'll someday be ripped out by the root.
Smith's eloquent use of adjectives (including some awesome hyphenated modifiers) and abundant figurative language evoke a more educated, mature, and intelligent narrator. Sekret is full of lyrical writing that impresses as much as the powerful story that Smith spins. Yulia is far more conscious of the subtle power and immorality of the State in her life than is Standish; I think it's Stanish's fear– a blind fear that is learned or inherited versus being thought-out and considered–that makes his book the darker, more tragic of the two (although, like most YA literature, it does have a clear element of hope and brightness at the end).